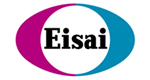 EISAI'S GLOBALIZATION SUCCESS
Efficiency of eCTD creation by common global tools
---
INTRODUCTION
Have you heard of the abbreviation 'hhc' that is used by the global pharmaceutical company, Eisai Co., Ltd.? It stands for 'human health care', which expresses Eisai's corporate mission of dedication to patients and their families, as well as providing benefits to all consumers. It is proudly noted on their website that the 'hhc' logo design is derived from the signature of Florence Nightingale (1820-1910), the famed healthcare pioneer who devoted her life to the caring of others, and who never lost sight of the importance of listening to her patients.
Eisai delivers its products to patients all over the globe. For example, their core product for treating Alzheimer's disease, Aricept®, is a leading global brand in over 70 countries and territories, and Halaven®, an oncology agent used to treat metastatic breast cancer, is available in over 30 countries and territories. In addition, their first-in-class anti-epileptic drug, Fycompa®, continues to expand its patient coverage.
As the global pharmaceutical industry is undergoing significant standardization in areas such as new drug development, medical practices, and regulations for new drug review and approval, Eisai must continue to challenge itself by strengthening its global competitiveness.
Planet Pharma Solutions, Inc. was able to help Eisai meet its challenge through the use of our PharmaDoc series products. We interviewed Eisai's Global Regulatory Organization, and asked how they have achieved their goal, as well as how they used our products in their global workflow.
PROCESS OF GLOBALIZATION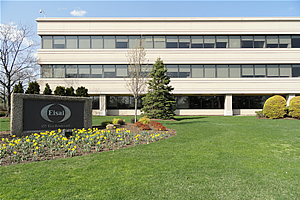 Below is a summary of Eisai's globalization efforts that was provided by Mr. Wil Foster, GRO Senior Director of Eisai Inc.:
The following points will highlight Eisai's strategy for globalization, and how this has developed over the years as we have endeavored to consolidate three separate submissions management teams working remotely, into a single entity functioning as one. During this journey, Eisai has encountered a number of challenges, some of which have been based around systems, processes, regional specific guidances, and even different cultures. Along this path, Eisai has also achieved many successes as a result of the experiences. It is our hope that we can share some of this with you, so that others may also benefit from what we have learned on this journey.
GLOBAL STANDARDIZATION OF SYSTEMS, BUSINESS & ORGANIZATIONS:
During 2009, Eisai embarked on the journey to bring submission teams in Japan, EU and the US together to support submissions projects on a global scale. To achieve this, our first step was to create a governance between the existing leadership of the regions.
Once the governance was formed, our teams went through the exercise of standardizing our regional procedures into one global standard for our teams. This proved to be very difficult, and required many meetings over a long span of time. Most of the time taken was focused on agreeing on which process should be progressed, and which of them should be considered legacy. For this exercise, we found that compromise was a very valuable tool. Without this step, we could not progress into global working and sharing initiatives, which would allow us to improve on our capability to execute sameday simultaneous submissions.
Standardizing our processes would not be our only challenge, we also needed to look at our tool capabilities. At this point, all three regions were utilizing different publishing tools to generate eCTD and NeES submissions, which, of course, meant different skills, both of which would need to be addressed. Fortunately, a sufficient business case was presented to the organization, and we successfully rolled out a single platform for all three regions, as well as training for the submission managers and publishers. We saw this as being a major milestone, and it allowed us to begin developing global working strategies. These strategies would include 'Follow the Sun' concepts for global collaboration, as well as a support mechanism that would appear to make our task force increase in size, eventhough we had not added to our headcount, and resulted in reducing our timelines for production.
Now that these changes have been made within our organization, we feel ready and prepared based on the lessons we have learned to continue improving on our global working strategies and building an organization equipped to meet the challenges of an ever-changing industry.

NEW SUBMISSION PROCESS WITH NEW QC TOOLS

Ultimately, this is a more detailed talk about a new submission process with new QC tools by Dr. Ryoichi Hiruma, Senior Director, GSM Japan, Regulatory Operations of Eisai Co., Ltd.:
Our goal is to develop new highly effective and safe drugs, and deliver them to patients throughout the world as quickly as possible at an affordable price. A key point is use a short but efficient preparation process to simultaneously submit regulatory applications in Japan, US, and Europe. With help from the acceleration of our work, cost reduction techniques, and improved quality of application materials, we have a better chance of surviving in today's competitive pharmaceutical
industry. It is therefore important to establish global standardization and computerization.
Here is the key action that we took as a new strategy for globalization: simultaneous submission with "Follow the Sun" work style. In July of this year, we submitted a new drug application for Halaven, for Soft Tissue Sarcoma, to multiple authorities simultaneously in three regions: US, EU, and Japan. This was really a big achievement. We also submitted a New Drug Application (NDA) for Fycompa in Japan for the indications of POS and PGTC in the same week as Halaven's
submission. These two submissions couldn't have been made without the innovative changes we've made during recent years. After this change we realized that we decreased the total cost while increasing the performance in our regulatory operation work. Let me summarize our new strategies that drive our business:
• Standardized business processes
• Standardized publishing methods
• Introduction of new QC tools and making them global common tools
• Introduction of new ideas, such as 'Follow the Sun' and 'Global cross support'
As Wil mentioned earlier in this article, we, the three separate submission management teams, cooperated and established new
standards: new business processes for PDF submission readiness and new publishing rules based on the common EDMS/eCTD publishing
tools. We also introduced new QC tools, PharmaDoc® LeafChecker® and PharmaDoc eCTDSupporters®, and set our
standard rules for how to use those new QC tools. By changing the CSR publishing process in Japan to conform to the
global standard process, and also by using a cloning functionality of eCTD publishing tool, we could make it possible
to use the same CSR for all three regions without any modification. My team members in Japan visited the UK and US
offices last April to provide training for the new QC tools and contributed to discussions about
standardizing the business process. There were overlapping tasks among the three regions, so we reduced
the duplicate efforts and shortened the project time, which saved costs. Introduction of the new QC tools
enabled quality improvements of the documents as well as better performance because doing so eliminated many manual tasks.
As a result of those continuous efforts, we finally achieved the simultaneous submission for Halaven in three regions,
and the NDA for Fycompa in Japan in a highly effective and quick manner. Both submissions, for Halaven and Fycompa,
were made during the same week in July 2015, and this proved that we could save costs and human resources, to include
outsourcing expenses. The 'Follow the Sun' and 'global cross support' concepts brought to us a
'humans can sleep while documents never sleep' world.
I would add my personal opinion here: the most valuable outcome in this project was to change the teams' mind
through the challenge we faced. The US, UK, and Japan members of the GSM organization grew in such a way to keep
'global mentality' in their daily work instead of the 'regional mentality' that we had before. Another benefit
I noticed was that Japan members became more comfortable with communicating with members in the other regions.
We can now declare ourselves as a single strong and united GSM organization.
Thus, we have reached a big milestone, to work in this global environment and to enable the support of each other among our three regions. Besides sharing consolidated workflows and common tools, it is more important that team members maintain a strong mind to lead the globalization efforts through mutual collaborations. I truly believe in the value of our efforts, and that it will continue to contribute to our future missions in regulatory operations. We do our best to provide to our patients highly effective and safe new drugs as quickly as possible, and to enable
"human health care" as the most important corporate philosophy.

USERS' VOICE FOR PharmaDoc PRODUCTS

Here are the quotes provided by actual users for PharmaDoc LeafChecker and eCTDSupporters at Eisai:
PharmaDoc LeafChecker and eCTDSupporters software has been a valuable tool for our global organization. This tool automatically checks bookmarks, links, inherit zooms and other functionalities enabling the global submission management team to streamline our QC process resulting in high-quality global regulatory documents submission readiness in an efficient manner. This tool has supported capabilities to produce global simultaneous submissions by our organization by increasing operational efficiencies.
– Olga Alfieri
Director, Global Submissions Management, Eisai Inc.
Based on my experience of using eCTDSupporters, I found the software very helpful to reduce review time by up to 30%. It shows source links and destination links on the same panel (view), so it is really easy to see where the links are going. Also it shows full folder path of destination files, so it's easy to track for external links. The tool definitely helps us to reduce review time and increase quality check.
– Sung-Jun Ahn
Manager, GSM, Global Regulatory Operations, Eisai Inc.
The PharmaDoc eCTDsupporters is a great plug-in for Adobe. I can't imagine not having it now as it helps with my eyes, fingers and review time! Having a double screen showing the link on one screen and the other screen showing the destination minimizes mouse clicks and is easy on the eyes. This also reduces QC timelines tremendously. You can set a timer and watch the plug-in go through each bookmark or hyper link one by one.
– Jason Lee
Global Regulatory Operations, Eisai Inc.
We have been using PharmaDoc LeafChecker for years to prepare submissions intended for Japan, so we are well aware of this tool's usefulness. This tool can be used for a broad set of applications, because the checking conditions are easily configured. We configure the global standard–compliance requirements using PharmaDoc LeafChecker, which is used for the PDFs intended for simultaneous submission in three regions, adhering to their respective requirements. We are thus able to easily and accurately validate the PDFs for these three region by using PharmaDoc LeafChecker. The only issue has been performance, especially when checking many files. I think it is important to improve performance in the future, because the file size and volume of eCTD documents are increasing year by year.
PharmaDoc eCTDSupporters functions very effectively for verifying hyperlinks and bookmarks in PDFs. In the past, it was necessary to click all hyperlinks and bookmarks to verify their destinations, which was a time-consuming process. Now, with PharmaDoc eCTDSupporters, we can easily see all hyperlinks and bookmarks, along with their respective destinations, in a very intuitive manner. Moreover, there is also a feature that automatically performs visual verification, so we simply sit back and watch while it's processing. We greatly appreciate this tool, because we are able to significantly decrease the preparation time for eCTD documents during our most busy times, such this past July. In other words, this tool has become essential for verifying hyperlinks and bookmarks.
– Kimikazu Kadota
Associate Director, GSM-Japan, Global Regulatory Operations, Eisai Co., Ltd.

CUSTOMER SUCCESS IS OUR NUMBER ONE PRIORITY

Planet Pharma Solutions, Inc. provides efficient tools and support for Pharmaceutical companies to produce high-quality regulatory documents for eCTD submissions. Our products are designed based on customer requirements for their regulatory document submissions, and help to accelerate their regulatory submissions by improving leaf file quality.
The entire story described in this article, which Eisai was kind enough to discuss in great detail, demonstrates that our products are useful for pharmaceutical companies, especially those that have a global market. It is our pleasure to help and support our important customer Eisai, and to honor their company mission 'hhc'.
Customer success is the number one priority for our business.